HEADLINES & UPCOMING EVENTS
Sept 18, 2017 - Another Victory for the Titans Green Team



This was our 3rd Green Team Army Run event, and the experience proved once again to be a great opportunity to promote the sport of water polo and our club to the general public. Aside from the recycling success, we have been able to demonstrate our commitment and dedication to this initiative.

Our booth presence (Friday-Sunday) was supported by ~10 volunteers. Sunday morning's engagement was a great team building effort with about 50 members present, and was an opportunity for parents to demonstrate leadership to the younger members of the Green Team. There were many brand new Titans members working together with some well known faces who keep coming back and enjoying the experience.

A big thanks to all athletes and parents, who participated and contributed to this success, and congratulations on a job well done to our Green Team coordinator, Boris Dzerdz.
Sept 20th, 2017 - Academy (U14) Growing by Leaps and Bounds!



What a sight to see the explosive growth in our U14 Academy program this September. Tremendous recruitment and fabulous coaching in our recreational programs has driven Academy to record numbers. With over 60 athletes registered including 20 girls, the Academy program is nearly double the size it was a year ago. The first training session on Monday Sept. 11th, saw over 50 players in the pool and 6 coaches diligently working with our young athletes. Congratulations to everyone who helped make this happen!
Special Farewell to Rachel Stein from the U16/U19 Competitive Girls
How do you say good-bye to your favourite coach after 4 years?  Why not challenge her to swim a 3 km open-water race!  This is exactly what our U16/18 girls did with Rachel Stein in July before she left for Baltimore.  Due to the summer holidays only Alicia Morewood, Lianne Bedard, Julia DeCaire, and Juliana Morewood were able to challenge Rachel at the 3 km "Bring on the Bay" race held in support of the Easter Seals (helping kids with physical disabilities to succeed) on July 15, 2017.
With the designated pink bathing caps (Lianne was thrilled), goggles and time chips tight around their ankle, they felt like research animals released into the wild when they entered the water.
Rachel rose to the challenge and beat all her "little girls" with an impressive finishing time of 53 minutes. Only Alicia who will miss her not only as a coach but also as a team mate would not let her out of her sight.  Rachel knew her girls so well that she predicted that all the U16 girls would finish within 65 minutes, which is exactly what they did!  Well, done girls!
Rachel you will be greatly missed and YES they promised to be nice to Owen and Yorek in the upcoming season!
Our 'official' season may have come to an end but there will be plenty of water polo opportunities in the Summer months: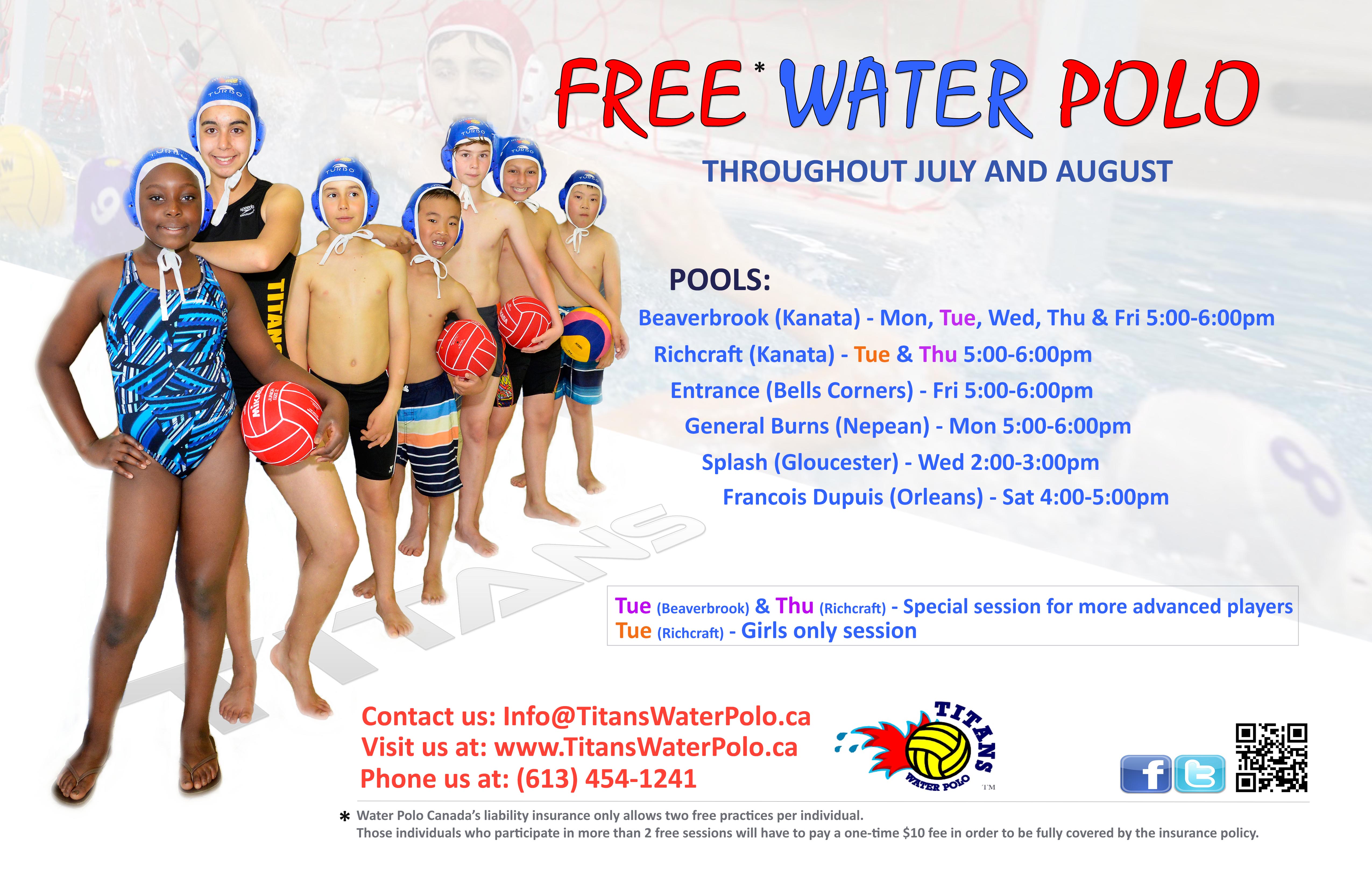 Carleton Recreational Summer Water Polo League

(ages 14 and up) – details available here.
Free water polo sessions offered to young girls and boys (ages 5 and up), across the city at outdoor and indoor pools – details available at this page.
Summer version of our 'Swim and Play' program (ages 7 and up). Quick overview is available here, the activity insight outlined on our main Programs page.


Tw

o Stay-in-Shape programs in June for ILWP (I Love Water Polo) and competitive (U14 and up) athletes

.
Titans Summer Programs page will be updated regularly - make sure to review and contact us if you have any questions: info@titanswaterpolo.ca

Ottawa Titans Annual General Meeting



All members (athletes and parents) are welcome and invited!
Sunday, September 10 2017 at 2:00 PM to 4:00 PM
Ottawa Public Library Main Branch - Auditorium, 120 Metcalfe Street, Ottawa, ON - (map)
Aug 5 - 13, 2017  -  19th FINA World Men's Junior Water Polo Championships



Two Titans athletes, Aleksa Gardijan and Bogdan Djerkovic, made the final cut for Canadian U20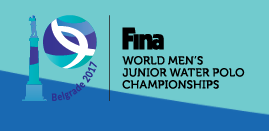 National team that will compete at 19th FINA Junior World Championships. The event will take place from August 5-13 2017, in Belgrade, Serbia. Read more ...
July 31, 2017 - Ottawa Titans is Hiring (2017/2018 season)
The Ottawa Titans Water Polo club is looking for an energetic, outgoing person to join our team and support our operations throughout the 2017-2018 season (September 1st, 2017 to August 31st, 2018).
The club is growing in leaps and bounds and now requires an individual to work on a part-time basis in support of certain club operational requirements.
Job post information is available within this document.
Interested candidates should contact info@titanswaterpolo.ca not later than Sunday, August 6th, 2017.
July 22nd, 2017 - The 5th Annual Titans Heroes Cup



The 5th Annual Titans Heroes Cup charity event will be held on July 22nd, 2017 (rain date July 29th) at Mooney's Bay Beach, from 1pm - 6pm. This year, we are raising money for two charities: The CHEO Foundation and The Corporal Brent Poland Education Fund for Children of Fallen Soldiers. Beach charity water polo event - all are invited. Join us, have fun, support the charitable goal of the event. Read more ...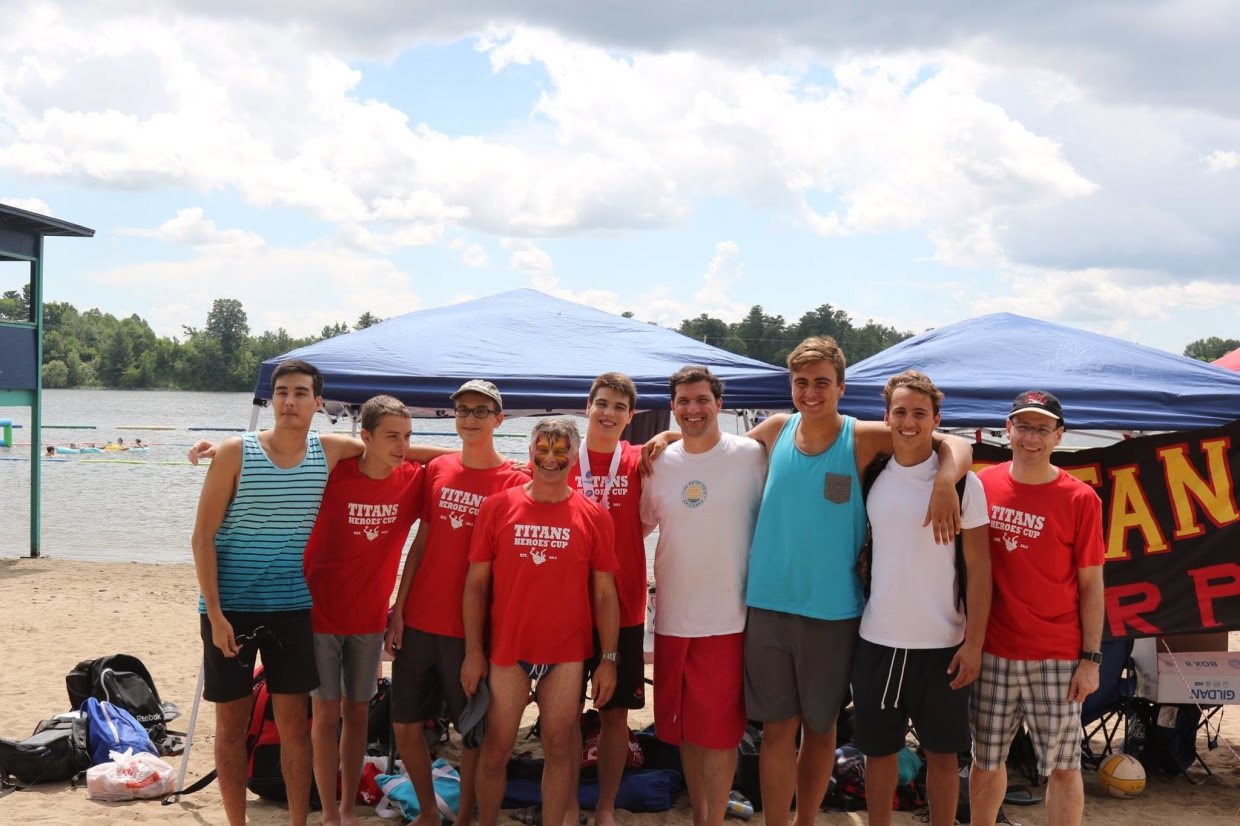 July 8th, 2017 - Canada wins double Youth Pan Am bronze in Lima



Congratulations to both Canadian U17 water polo  teams on bronze medal wins at the Youth Pan American Championships in Lima, Peru! The men's team included 2 of our very own Titans, Bogdan Djerkovic and Diego Gonzalez. Well done and congrats boys!   Read more ...
June 10th, 2017 - Titans Award Banquet is Culmination of Great Season!
The Titans held their annual Awards Banquet on June 10th, and used the opportunity to recognize another great season by all the Titans athletes. While those below were recognized in particular, all of the Titans athletes should take great pride in their hard work and dedication.
Special thanks to Banquet Coordinator Peter Bujduveanu who put in lots of hours of long work to ensure the event was a success. Thanks as well to our MC Bosko Vukojevic, as well as to the coaches and special guests who were present and helped distribute the awards. Go Titans!
Ottawa Titans Outstanding Female Athlete of the Year: Alicia Morewood
Ottawa Titans Outstanding Male Athlete of the Year: Diego Gonzalez
Ottawa Titans Most Valuable Goalies: Simon Nadeau; Molly McCormack
Offensive Players of the Year: Shayna Sammy; Julianna Morewood; Bogdan Djerkovic; Leandro Vasquez David Lapins; Rachel Baxter; Ana Milinkovic; Tomas Andrijasevic
Defensive Players of the Year: Madison Gordon; Teodora Vukojevic; Milan Duhaime; Filip Lukic; Scott Caswell; Sarah McIlveen; Jackson Taylor; Ivana Cugalj
Titans Team of the Year Award: NCL U19 Men Team
Ottawa Titans Academy Team Spirit Award: Miroslav Pecovic; Rokaya Aly
Ottawa Titans Sportsmanship Award: Hannah McCormick; Julia DeCaire; Harrison Young; Philip Pop; Owen Carriere; Saari Mclellan
Best New Female of the Year: Kennedy Quaile
Ottawa Titans Coach of the Year Award: Tyler Coady     
Titans Water Polo Volunteer of the Year: Don Taylor
Titans ILWP Volunteer of the Year: Michael Wheatley
ILWP Spirit Award: Ethan Qi; Danan Burke
S&P Spirit Award: Ian MacRae; Gabrielle Dulude
WF Spirit Award: Omar Alsharnouby; Charlotte Perabo       
ILWP Female Player of the Year: Maya Dekker
ILWP Male Player of the Year: Jeremy Guibert
May 30, 2017 - Two Titans named to the Men's U20 National Team!



From Water Polo Canada:
Dear members,
It is a great pleasure to announce and congratulate the following athletes who've made the travel list for the 20U Men's National Team.
All athletes will be invited to travel with the 20U Men's National Team centralizing in Serbia and conducting joint training with various European Club and National Teams.
For further information please refer to the resources present on the Age Group National Team Section of our Water Polo Canada website (http://www.waterpolo.ca/agnt2 016.aspx ).
Please for this message to your clubs, parents and/or athletes within your region.
Thank you,
Congratulations to our Titans who made the team, Bogdan Djerkovic and Aleksa Gardijan; Congrats boys, we have no doubt you will do the Titans proud!

May 28th, 2017 - Titans U12 participate in Provincial Championship in London, ON



On May 27th and May 28th, the Titans sent an all boys team to the 12U Provincials at the University of Western Ontario in London.  Saturday started off well with a 17-2 victory over KW Black, followed by a tough loss to eventual bronze medal winners Shadow 15-5.  Sunday ended with an 8-4 loss to Mavericks Black, and a challenging game against Hammer finished their tournament with a 19-9 loss.  The boys had a lot of fun, showed a lot of heart, and played well as a team, trying their best even when a win was no longer a possibility.  A big thank you to Yorek for coaching the boys, and to Jason H. for acting as team manager for the week end and organizing a great team dinner on the Saturday night for everyone! 
Go Titans!
May 22, 2017 -  The Ottawa Titans Water Polo Club is Hiring - Summer Program Coordinators for East and West
The Ottawa Titans Water Polo club is looking for energetic, outgoing persons to join our team and support our summer programs! Both of these are seasonal positions (between early June and late August) and you will have the opportunity to help with daily club operations in addition to contributing to our annual charity benefit – the Titans Heroes Cup.

Our Summer Program Coordinator for Orleans information (French and English) is available within this document.
Our Summer Program Coordinator for Kanata-Carleton information (English and French) is available within this document.

Interested candidates should contact info@titanswaterpolo.ca before Sunday, June 4th, 2017.
March 22, 2017 - In their First Year of Action, Titans ML Women's Team advances to Final Tournament!



This is the first year the Titans have entered a senior women's team in the National Championship League hosted by Water Polo Canada. A mishmash group of women comprised of former and current Titans, Carleton University alumni (one alumni from McMaster University) and one Senior National Team Athlete. Zoltan Csepregi, former Titan and former National Team athlete has graciously accepted the role of Head Coach.
This group of women have grown up either continued here...

February 26th, 2017 - Another Titans Cup for the Record Books!



Congratulations to everyone who participated in this past weekend's historic Titans Cup. The ever-growing event found the Titans hosting 8 clubs from 3 provinces with a total of 26 teams taking part in four different age divisions at 2 different locations. The size and scope of the event were only matched by the spirit of the competitors, the enthusiasm of the fans, and the dedication of the volunteers.

The Titans had 9 teams across all divisions ensuring more than 100 Titans athletes had the opportunity to participate, many for the first or second time. This accessible and invaluable experience is one of the primary reasons for the existence, as well as success of the Titans Cup. It is a opportunity to spread the word about our sport and create goodwill within the water polo community.
Specials thanks goes out to our Titans Cup Tournament Coordinator, Tetyana Galabis - a HUGE job very well done. Many thanks as well to all of our coaches and parents who worked tirelessly to make sure everyone had fun and everything went off smoothly.
More details about the weekend are available here:
Go Titans (Cup)!
January 29thy, 2017 - Titans register 300th athlete of the s

eason!



After 4 ½ years of sustained recruitment efforts and innovation, the Titans have just reached a very significant membership milestone. Earlier in the month, we just registered our 300th athlete!  This officially makes the Titans the largest water polo club in Ontario. In fact, approximately one third of Ontario's water polo athletes are Titans. We could not have achieved this without all our members' help, so congratulations and thank you to everyone, and let's continue the hard recruitment work to reach the next milestone (400 anyone?). Nathan Breadner, an I Love Water Polo athlete, was "lucky number 300" and was awarded prizes to celebrate the milestone. Welcome aboard Nathan.
January 10th, 2017 - Bogdan Djerkovic is Ottawa Sports Awards winner!



"On behalf of the 2016 Ottawa Sports Awards Bogdan Djerkovic was named the winner for the sport of Water Polo! As an individual sport winner, he will be recognized and called up on stage at the 64th Annual Ottawa Sports Awards Dinner on Wednesday, February 1, 2017 at Algonquin College. The mayor, our sponsors, and many of your community sports organizations, volunteers and athletes will be in the audience." (Ottawa Sports Awards)

Here are some of the Titanesque accomplishments that helped Bogdan win the award:
Invited to play on the Canadian U19, U18 teams and Team Ontario

Played for Team Ontario in John Hale Tournament in Los Angeles, CA in July capturing first place and the tournament's Most Valuable Player title

Played for U18 Canadian National Team in World Championship in Podgorica in Montenegro achieving best performance among players on Canada's team playing in center forward position

National Championship League: Won bronze medal in Eastern Canadian Conference
 As a member of the Ottawa Titans U16 Boys team:
Scored 97 Goals

Member of All Star Team U16 Eastern Conference
 As a member of the Ottawa Titans Team U19 Men's team

Scored 73 goals

All Star Team U19 Eastern Conference
Combined :170 most goals scored in NCL
Congratulations Bogdan!
CLUB OVERVIEW
The Ottawa Titans Water Polo Association is a not-for-profit organization that has been serving the Ottawa community since 1984, offering recreational and competitive water polo opportunities to players from 5 to 55+ years old. We are one of the largest and most successful water polo clubs in Canada. In the past five years, the Titans have ranked among the top 5 water polo clubs in the country and have produced a number of athletes who proudly represent Canada at the international level. This tremendous success at the competitive level can only be sustained thanks to one of the most comprehensive set of recreational water polo programs in the country. The Titans are THE place to be for any water polo enthusiast.